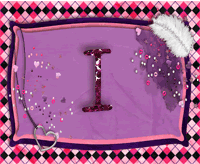 Happy Mother's Day!
I hope your day is blessed with loving family and friends around you.
Today I have two cards to show you that I created for this weeks
Whoopsi Daisy
"Things With Wings"
challenge
. Why two cards? I just couldn't help myself. First I absolutely love Fairies so this is one of the best challenges to enter well in my opinion anyway and second I have such a hard time when it comes to choosing one of Linni's gorgeous digi's.
So I really hope you will join us for this weeks
Whoopsi Daisy Challenge
. Lot's of fun and a great theme. I look forward to seeing your creations. Remember to pop over to
Whoopsi Daisy Designs
to purchase some awesome beautiful and delightfully adorable and whimsical digi's
HERE
. Linnie's digi's come on a sheet with 4 different digital images.
My first card features this stunningly beautiful image from digi sheet #246 which you can find
HERE
. I colored her in using my Copic markers. Paper is by K&Co. Those white plastic swirl embellies are from Jolee's Boutique. The white tag is by Martha Stewart, sentiment by Heidi Grace. That gorgeous lace is from one of my good friends. Some of the flowers and little plastic doo-dads I received in a gift box yesterday also from one of my sweetest and dearest friends. Thanks Sunshine. I also tucked a handmade stick pin into the flower bouquet.
I am submitting my card into the following challenge
My second card features this stunner of a fairy that I got off sheet #3 which you can find
HERE
. Don't you just LOVE her hair. OMG Linnie's images always have fabulous hair. I colored her using my Copic Markers. Paper again is by K&Co. Flowers are by Prima. Notice the cute dragonfly's, cute right? Those are by Jolee's Boutique. The fairy charm is just from my jewelry making stash. And the fairy bauble was made for me by another one of my dear friends. Thanks' girlies for your pressies!!!!
I am submitting my card into the following challenges